Louis Allen International Inc. (LAI) was set up in 1958. The LAI mission is to help client organizations fine-tune their execution and results through improvement of their fundamental management and organizational practices and systems.
The basic concepts and principles of management developed by Louis Allen, as also the Allen Management System, have been widely recognized and accepted by more than 10,000 organizations worldwide. In excess of 1000,000 participants have benefitted from Allen's work, including over 1,000 CEOs. LAI is based in Foster City, California (USA) was subsidiaries and alliances across the globe.
Louis Allen International - India
Louis Allen International - India (LAII), a division of Louis Allen Consulting Private Limited is the Indian affiliate of Louis Allen International Inc. The LAII mission is to provide Quality Management Development solutions so that Partner Client Organizations continually improve their overall effectiveness.
Post the kick of the Indian operations in April 2004, LAII has conducted several workshops for top corporations as well as SMEs (Small to Medium size Enterprises), apart from Louis Allen Consulting becoming the partner of choice for a variety of corporates as well as SMEs across industries. LAI has also been conducting programmes in Muscat, Oman apart from consulting with top corporations in this vibrant economy. In addition, LAII has been conducting public programmes to address current and relevant management challenges as a part of its ongoing efforts to further the practice of management as a profession.
The LAII Advantage:
Seasoned resource personnel
Drawn from the industry
With the appropriate level of relevant work experience
Ongoing research into effective management
Ongoing association
Ongoing updation of the Allen Management System
Wide domain expertise
Holistic approach to management development
Specific need-based interventions
Applications of learning on the job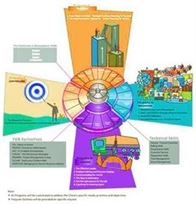 The learning from Mr. Allen's study have been distilled into "The Profession of Management" workshop. This forms the base for a systems approach to managing organizations and gives one an integrated and holistic perspective. Our recommendation is that prior to any other training that may be undertaken in specific need areas, employees are equipped with the overall Profession of Management framework.